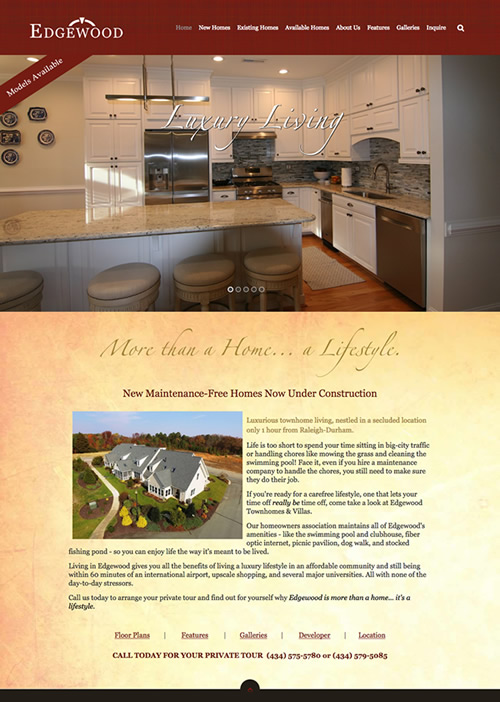 Edgewood Townhomes and Villas is a unique luxury townhome community in Southern Virginia that needed a modern, mobile friendly site to help display the vast array of options available to homeowners, as well as highlight available properties.
There's nothing else like Edgewood in the region, and it was important that their site communicate that.
We redesigned their website, revamped their navigational structure to make it more intuitive and user friendly, and developed new features to help prospective homeowners educate themselves on the properties.
A new responsive interactive site map displays all current and future homes. Clicking on an available home opens a lightbox with the illustrated elevation plan and a bit of information, with a link to click through to more information about that home. The developer's staff is able to update available home markers as well as the content in the lightbox by completing a form.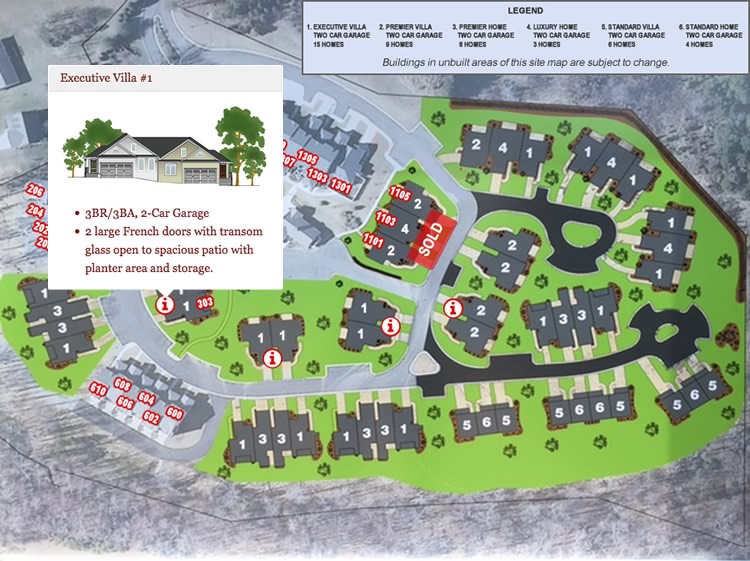 We also developed a grid chart system to compare select features between homes to help home buyers decide which homes might best suit their needs. The system allows the developer's staff to login and complete a form to add, edit, or remove features, preventing the need to update an image grid each time there are changes to be made.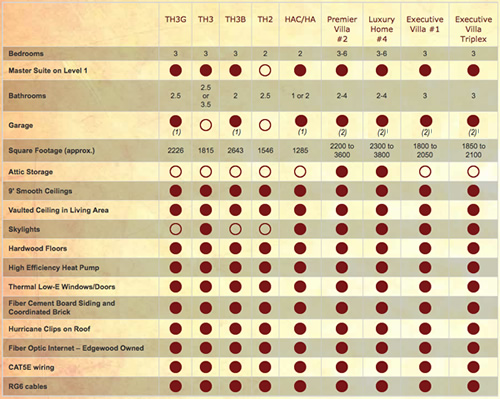 These features combined with an inbound marketing plan are helping educate website visitors more fully on the community and homes, which means they're futher along in the sales funnel before contacting the developer. It's all geared towards moving prospects through the funnel to set an appointment to tour the model home.