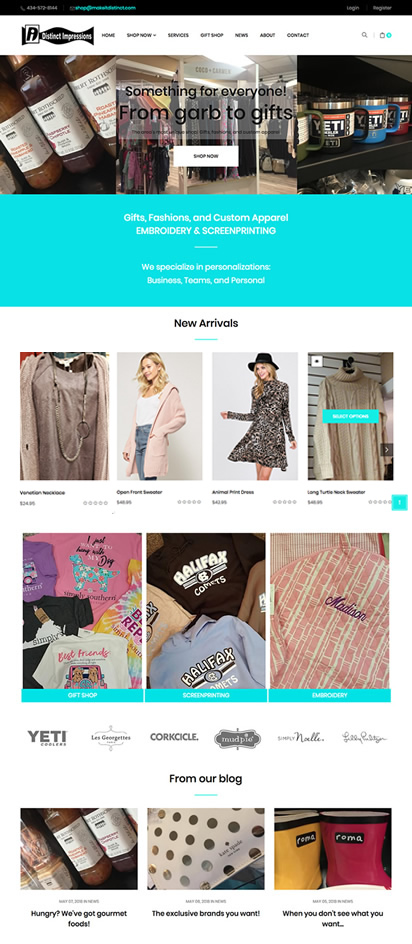 Distinct Impressions is a unique shop in Historic Downtown South Boston, Virginia. The store started out as an embroidery and screen printing business and now also offers gifts, fashions, accessories.
DI's brands include everything from Yeti coolers to gourmet foods, unique decor, clothing, and jewelry. What they needed was a simple way to sell online and offer the option of custom embroidery with many of the items.
They ended up realizing that having an online store also increases in-store sales! Many people see items online and then come into the shop to actually buy. This gives the opportunity for more impulse purchases of the many items DI doesn't offer online.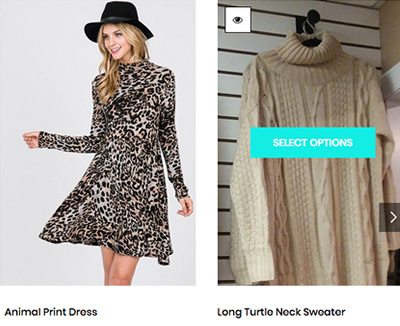 We created a custom online store on the Shopify platform to eliminate the need for DI to maintain their own e-commerce website on a system like Wordpress. That saves a lot of future time, money, and hassles. With Shopify, all they have to worry about is adding the actual content to the website, shipping orders, and managing inventory.
We also created a Facebook Shop that integrates with their Shopify online store to update inventory when a sale is made. This lets their Facebook fans easily buy from them without DI having to worry about inventory levels.
With clever use of their Facebook page and Facebook Live videos, Distinct Impressions' business has exploded.