In an effort to help as many small businesses as possible improve their online marketing, we're continually developing new free tools for our clients and website visitors to use.
Check back on a regular basis to see what we've added.
Business Strategy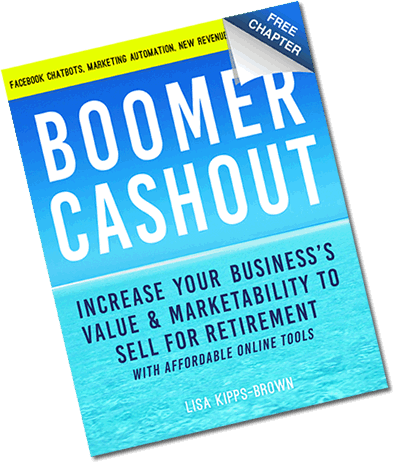 Boomer Cashout sample chapter - The book that will help you increase your business's value & marketability to sell for retirement with affordable online tools.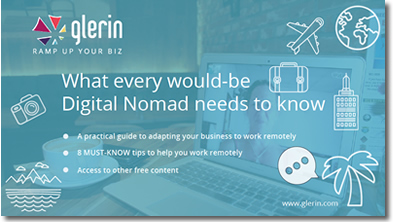 What Every Would-Be Digital Nomad Needs to Know - A practical guide to adapting your business to work remotely; includes 8 must-know tips. Text us the word NOMAD on Facebook Messenger at https://m.me/glerincreates and we'll message you a link to the PDF.
Inbound Marketing & Automation
Using Facebook Messenger Chatbots for Lead Generation - watch the 2-part demo showing chatbot and online booking: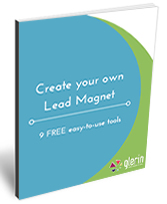 9 FREE easy-to-use tools to create lead magnets - Lead magnets are the best way to start building your email list. Use our 9 Free Tools pdf to help you get started.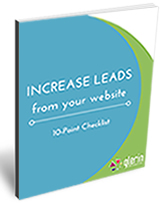 10 point checklist to increase leads on your website - Use our checklist to help review your site for common reasons it's not generating enough leads to fill your pipeline.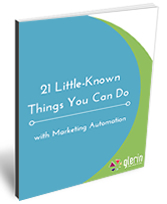 21 little known things you can do with marketing automation - If you think email marketing is the same thing as marketing automation, you're in for a surprise. Email marketing is just one small piece of true marketing automation.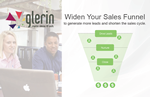 How to Widen Your Sales Funnel to generate more leads and shorten your sales cycle - 85% of your marketing efforts need to be spent on the Awareness and Consideration phases, which means you need to add new marketing tactics to widen your sales funnel. This PDF gives an overview of the types of things you should be doing to catch up with and move ahead of your competition.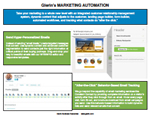 More about our Marketing Automation system - An overview of some of the features of our automation system. Use this to begin a conversation in your company about whether it may be right for you.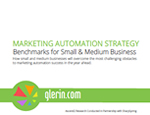 How 200 SMBs use marketing automation - Find out how small and medium businesses are overcoming the most challenging obstacles to marketing automation success.
Branding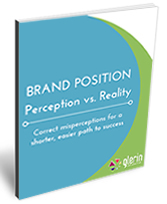 Brand Position - Perception vs Reality - Correct misperceptions about your product or service to help increase sales. Find out how Rolling Stone magazine increased ad revenue by 47% in one year by addressing misperceptions head-on.
Economic Development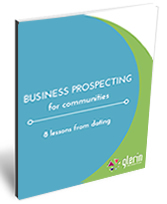 Business Prospecting For Communities, 8 lessons from dating - At the end of the day prospecting for new businesses is like dating. You have to know who's a good match for you and do what it takes to attract and meet them.
Sandwich Marketing
Creating a marketing plan can be as easy as making a sandwich.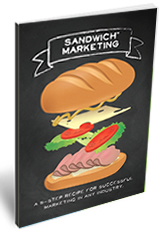 Sandwich Marketing booklet - Understand the 5 layers of Sandwich Marketing to help you plan your own marketing campaign.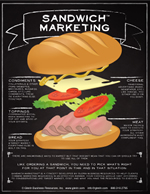 Sandwich Marketing infographic - Sandwich Marketing explained in an illustrated poster.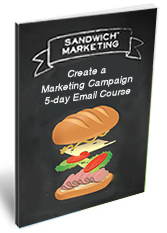 Sandwich Marketing 5-day email course - use our 5-day email course to delve deeper into Sandwich Marketing. You'll get an email a day for 5 days, and a downloadable worksheet each day to help you work through that day's homework. Work through defining your goals and strategy, the tactics you'll use, advertising requirements, and how you'll use your website, collaterals, and social media to reach your goals.