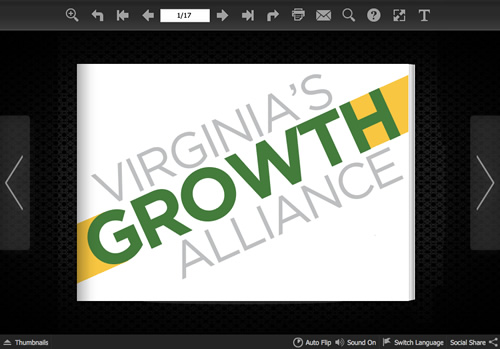 When Virginia's Growth Alliance regional economic development partnership was preparing to attend an event with site locators from throughout the country, they needed an informative digital piece but also wanted it to be something they could print in the future if desired.
We created this interactive booklet which VGA could load on a flash drive for the site locators, and is also hosted online so it can be shared through VGA's site or email.
We embedded an aerial video which we also created; the booklet includes links to other online content, and is mobile friendly.
A print-ready version replaces the aerial video with static content.
Embedded aerial video and links to important websites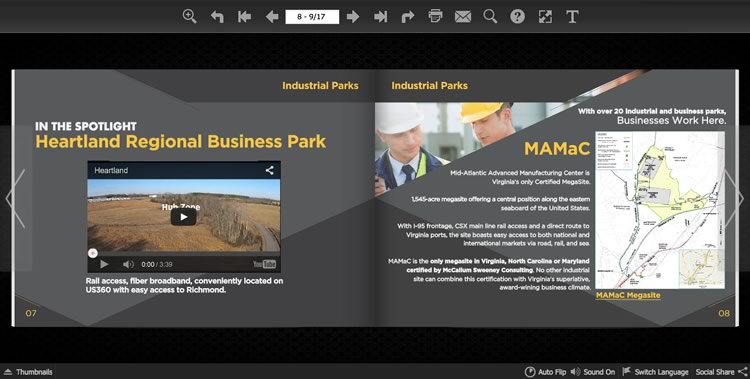 Target sectors presented in a creative layout