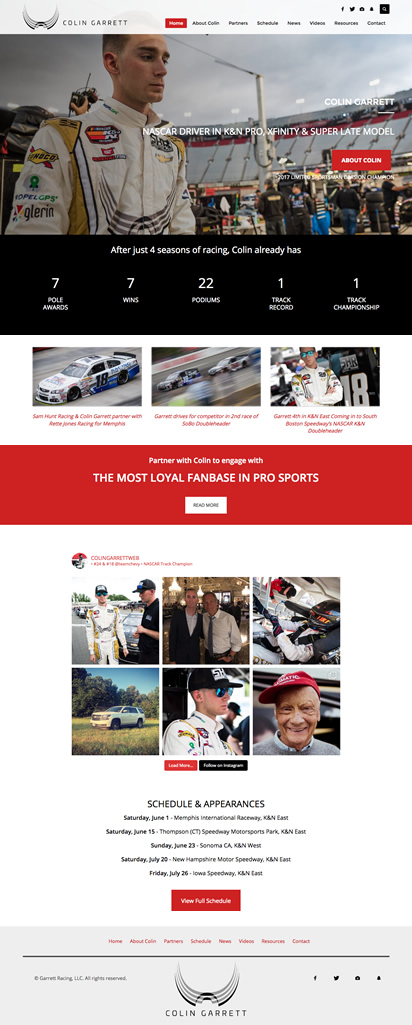 The website for NASCAR driver Colin Garrett was developed to reach three target audiences: fans, potential partners, and media.
Marketing automation is used to send content to visitors who request information about becoming a partner, to help educate them in sports marketing and move them closer to making a decision.
Content includes videos, feeds of his Instagram and Twitter acounts, a schedule of his upcoming races and appearances, and news articles.
We also use the site to promote special events like the Wide Open Entrepreneurs Conference that Colin Garrett Racing and Glerin are presenting to benefit Racing For Heroes. Steve Sims, concierge to the rich and famous and author of the bestselling book "Bluefishing: The Art of Making Things Happen," is keynote speaker for the conference. Steve has worked with Elon Musk, Sir Richard Branson, and Sir Elton John, to name a few.