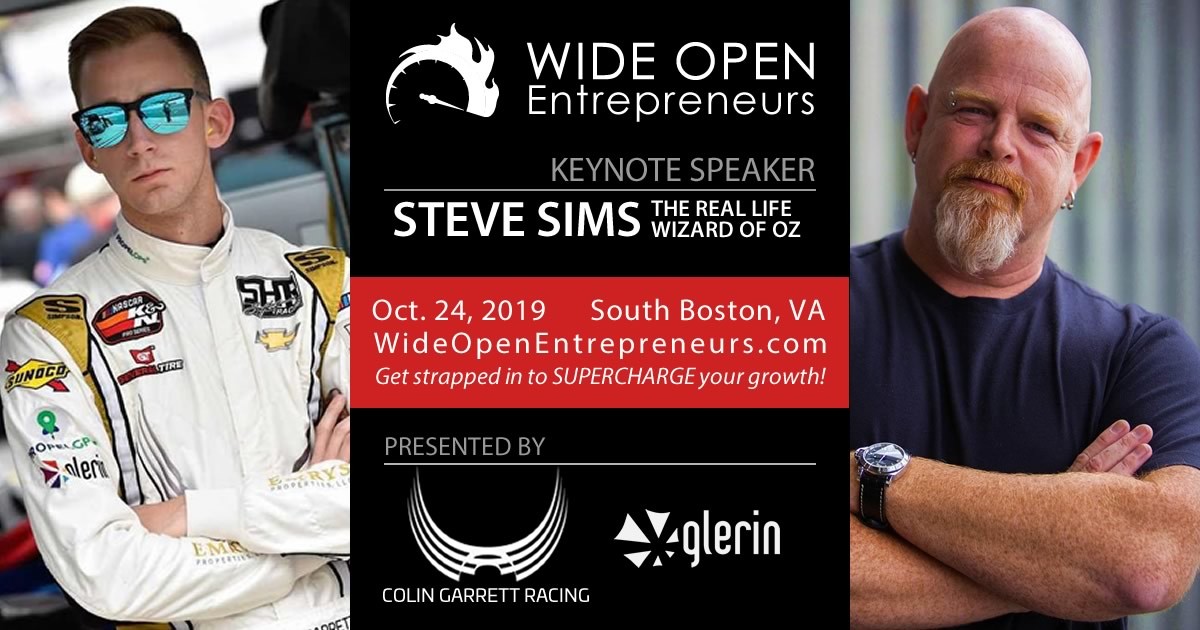 Steve Sims has worked with Elon Musk, Sir Richard Branson and Sir Elton John, to name a few. Now the man the rich and famous turn to when they want to see the wreck of the Titanic or sing on stage with their favorite rock band will be in the historic small town of South Boston, Virginia, on October 24 to headline the inaugural Wide Open Entrepreneurs Conference.
The one-day conference is geared towards entrepreneurs who are feeling stuck and want to "supercharge" their growth. Proceeds will benefit Racing For Heroes, a nonprofit based at Virginia International Raceway that combats the epidemic of Veteran suicide.
Dubbed the "Real Life Wizard of Oz" by FORBES and author of the bestselling book Bluefishing – the Art of Making Things Happen, Sims is known for "making the impossible possible." If he can't help you get unstuck, nobody can.