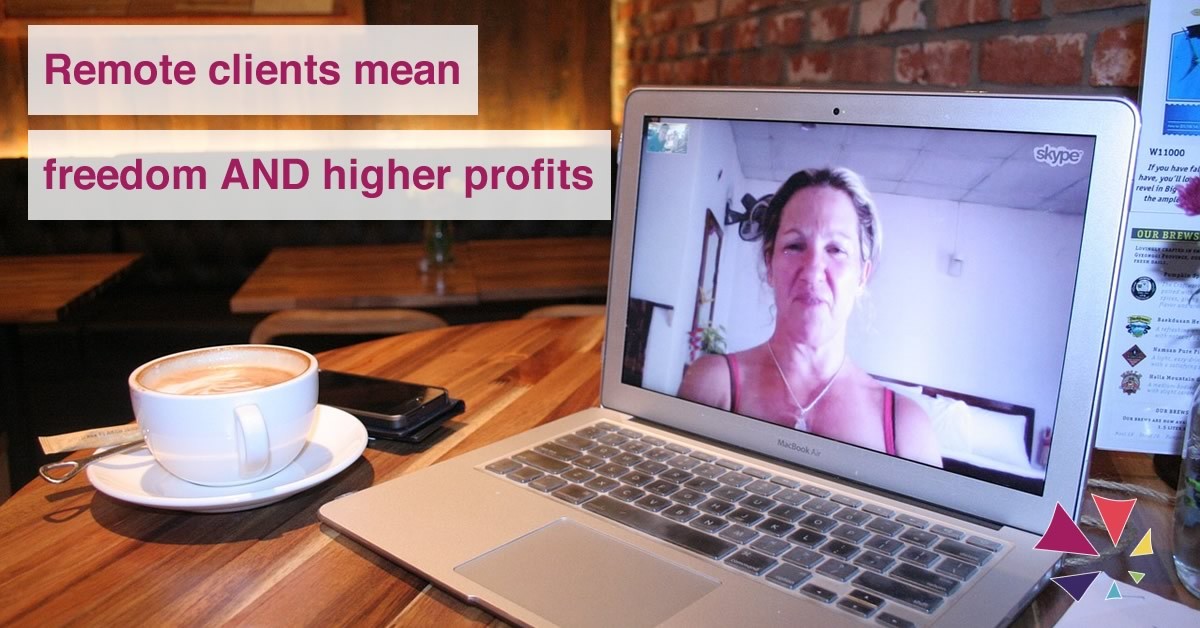 What do the beach, mountains, and lake have in common?
I worked from all 3 in the same month this summer. And over the past 21+ years, I've worked from locations as far flung as Key West, Rome, and Nova Scotia.
You may want mobility to travel for fun, be able to move when and where you want, start transitioning into retirement, or to help you meet family obligations. Regardless of why you want it, though, if you're an expert in your field you, too, can become a Digital Nomad.
And if you do it right, operating costs of your business will go down. [Read on to get our free guide "What Every Would-Be Digital Nomad Needs To Know."]