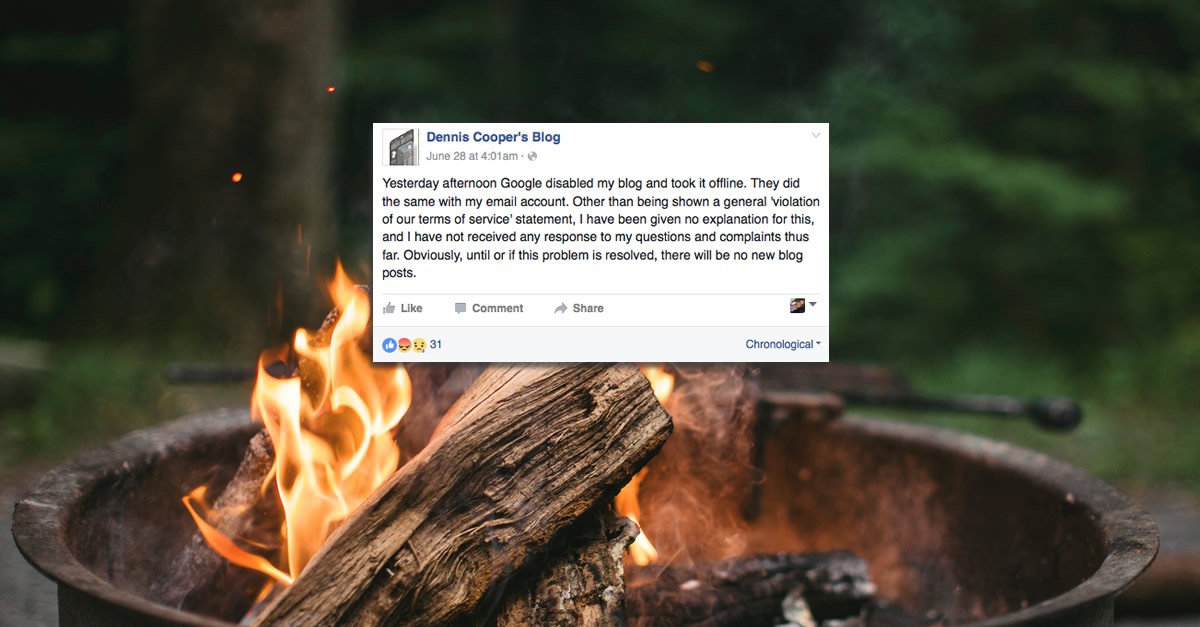 Ask writer Dennis Cooper and you'll find that the answer is Yes.
Cooper had hosted his blog on Blogger.com since 2002, only to find on June 28 that his 14 years of work had been deleted by site owner Google, with no explanation. Making matters worse, they also deleted his Gmail account.
Imagine how he felt when he visited his blog, only to be greeted by the message "Sorry, the blog at denniscooper-theweaklings.blogspot.com has been removed. This address is not available for new blogs."
To date, even after involving lawyers, he's received no explanation other than the stock "violation of terms of service agreement" and has no idea if he'll be able to recover his 14 years of work or his emails.