We're a Marketing Automation Certified, woman-owned, SWaM-certified small business that develops online strategy and marketing automation to help you recharge your business using modern, affordable, and readily available tools.
A pioneer of business use of the web, Lisa Kipps-Brown founded Glerin Business Resources in 1996 in Jacksonville, Florida. She was a CPA who was bored with accounting, and was intrigued with the idea of being able to use her business experience in a more creative way. Web development was the perfect fit and she left accounting entirely.
In one of her very first online strategy projects, she took a set of technical guides that was on the brink of bankruptcy and, by creating an online store and developing a new digital membership-based revenue stream, positioned it for successful sale to a dot-com at 20x the investment just before the bubble burst. Just imagine what she might be able to do for you!
Today, she and the Glerin team apply our over 20 years in business to help you analyze and develop strategic goals, plan your website project, develop the website, and integrate marketing automation.
We're a family-owned firm with other staff members who are also like family to us.
Let us introduce ourselves:
Since starting Glerin in 1996, I've staked my reputation on our client relationships. Stop struggling with unreliable freelancers and disorganized start-ups, and I promise we won't let you down.

-- Lisa Kipps-Brown,
Founder, President & CEO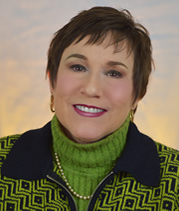 Lisa Kipps-Brown, President & CEO. Founder, 1996.
Lisa works extensively with businesses, communities, regions, and states to help develop cohesive marketing efforts and innovative initiatives, and has a gift for visionary thinking. The lead creator of our Sandwich Marketing™ and Think Bigger™ concepts, she continually explores methods to revolutionize marketing. She also speaks at events such as Industry Week magazine's Roundtable in the Desert about integrated marketing in economic development, and leads marketing workshops for clients.
A former Board member for the Halifax County IDA, she co-founded initiatives like Virginia Tech's Modeling and Simulation Center for Collaborative Technologies, the Southern Virginia Advanced Manufacturing Center, and the National Center for Coatings Application Research & Education during her tenure.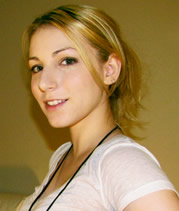 Erin Brown, VP of Creative Services. Length of employment: 12 years.
Erin has 12 years of illustration, web and graphics design experience and studied Animation Arts at Art Institute of California in Los Angeles. She is bilingual in Japanese, having taught herself to read and write Japanese at the age of 13; she became a fluent speaker when she studied in Narita, Japan in a high school Study Abroad program.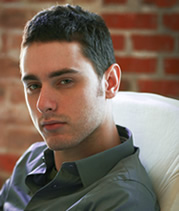 Glenn Brown, VP of Operations & Strategy. Length of employment: 13 years.
Glenn has 13 years of web and graphics design experience and studied Interactive Media Design at Art Institute of California in Los Angeles. A thought leader, in recent years he has transitioned to take the strategic lead in our new initiatives with the perfect blend of imagination and practicality.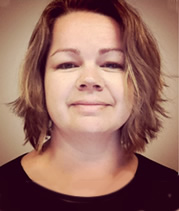 Tina Morgan, Project Manager / Designer. Length of employment: 5 years.
Tina is that rare combination of well-balanced creativity and frugality. She's the former Project Manager for the unique Business of Art and Design Program at the Southern Virginia Higher Education Center, where her contributions resulted in unparalleled enrollment numbers. She also helped create the vision for Virginia Tech's Modeling and Simulation Center for Collaborative Technologies, a $1.2M state-of-the-art Modeling and Simulation facility.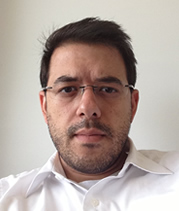 Damian Ward, Developer. Length of employment: 3.5 years.
After earning a BS degree in computer science from Virginia Tech and working in software development at Lockheed Martin and at the Corporate Research Center at Virginia Tech, Damian grew tired of cubicle life and decided to return to school to study law. He was an Assistant DA in North Carolina for 5 years, focusing on criminal and juvenile law, after which he owned his own law practice for 3 years. After meeting Lisa, Damian closed his law office in North Carolina and returned to his first love – coding and development.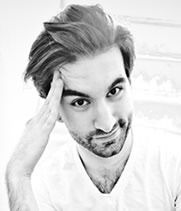 Rueben Medina, Copywriter / Voice Artist. Length of employment: 3.5 years
Rueben has 10 years of experience in creative writing and a degree in English from Emory University. An all-around creative, he also models, acts in commercials, and does voice-over work for client videos and commercials that have been aired in America and Europe. He's been the voice talent for characters in TV cartoon pilots and acts with Dad's Garage Theatre Company in Atlanta. He's also trained under actors such as Tim Meadows of Saturday Night Live fame, and has been invited to appear at improv events throughout the US and Canada.
Rueben works part-time for Glerin and full-time for an international IT security company.
If you think you'd like to work with us, a good way to get started is by signing up for one of the limited spots available for a personal review of your site with both our CEO and VP of Creative Services. They'll give you real things you can do to improve your current site, to help you get better website visitors and generate more leads.