Glerin is a woman-owned, SWaM-certified small business. We work with SMB, Economic Development, and Main Street clients to develop websites that generate leads, achieve strategic goals, and communicate more effectively with customers and stakeholders.
We're ready to partner with you! Let us introduce ourselves:
Since starting Glerin in 1996, I've staked my reputation on our client relationships. Stop struggling with unreliable freelancers and disorganized start-ups, and I promise we won't let you down.

-- Lisa Kipps-Brown,
Founder, President & CEO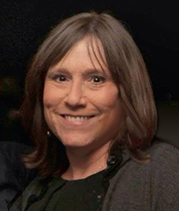 Lisa Kipps-Brown, President & CEO. Founder, 1996.
A pioneer of business use of the web, Lisa founded Glerin Business Resources in 1996 in Jacksonville, Florida. A CPA who was bored with accounting, she was intrigued with the idea of being able to use her business experience in a more creative way; web development was the perfect fit and she left accounting entirely. Web design and development naturally expanded into other offerings, and in the past 10 years she has come back around full circle to business and economic development consulting.
She speaks at events such as Industry Week magazine's Roundtable in the Desert about integrated marketing in economic development. She also works extensively with businesses, communities, regions, and states to help develop cohesive marketing efforts and innovative initiatives, and has a gift for visionary thinking. The lead creator of our Sandwich Marketing™ and Think Bigger™ concepts, she continually explores methods to revolutionize marketing.
A former Board member for the Halifax County IDA, she co-founded initiatives like Virginia Tech's Modeling and Simulation Center for Collaborative Technologies, the Southern Virginia Advanced Manufacturing Center, and the National Center for Coatings Application Research & Education during her tenure.
In the 90's she developed the only online sailboat database of its kind in the world, selling it to a dot-com just before the bubble burst. She also published one of the first independently published books sold on Amazon.com.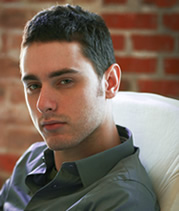 Glenn Brown, VP of Operations & Strategy. Length of employment: 13 years.
Glenn has 13 years of web and graphics design experience and studied Interactive Media Design at Art Institute of California in Los Angeles. A thought leader, in recent years he has transitioned to take the strategic lead in our new initiatives with the perfect blend of imagination and practicality. He travels extensively throughout the US and internationally – most recently to Canada, Germany, and Spain.
His passions are integrating technology with everyday work, creative writing, and refining the creative process to save clients time and produce more effective results. He recently was a participant in a conference for executives from creative firms throughout the country, brainstorming the use of automated marketing, content marketing, and the creative process.
In addition to his design and technical experience with us, Glenn has 5 years of technical support experience with an internet service provider, and 3 years of customer service and retail sales experience with Game Stop. As a teenager, he helped develop an online gaming tournament and personally cold called high level executives of companies like Microsoft to obtain donated game systems for tournament prizes.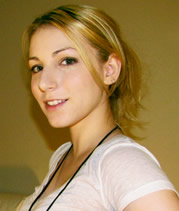 Erin Brown, VP of Creative Services. Length of employment: 11 years.
Erin has 11 years of illustration, web and graphics design experience and studied Animation Arts at Art Institute of California in Los Angeles. She is bilingual in Japanese, having taught herself to read and write Japanese at the age of 13; she became a fluent speaker when she studied in Narita, Japan in a high school Study Abroad program at age 15.
A gifted illustrator, Erin has led our exploration into online animation using HTML5, thereby avoiding the use of plugins like Flash. She has assumed the lead role in our creative evolution, and is known for being adept at graphic communications and cutting through the fog to reach the heart of design issues.
While attending school in L.A., she cold called in Hollywood, designing shopping bags and posters for many local businesses to help pay for school. She is also a cartoonist and painter and is well known in the world of events such as Comic Con. We are proud to say that Erin has turned down offers from companies like the Cartoon Network to continue her work with Glerin.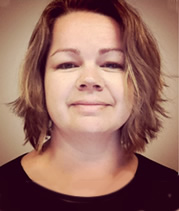 Tina Morgan, Project Manager / Designer. Length of employment: 4 years.
Tina is that rare combination of well-balanced creativity and frugality, with a clear understanding of what it takes to bring our clients' visions to life. She is great at herding cats to get things done.
After 14 years of managing financials for a private healthcare firm, her entrepreneurial mindset and expanding design skills made her the ideal candidate for the position of Project Manager for the unique Business of Art and Design Program at the Southern Virginia Higher Education Center. In less than two years, her contributions resulted in unparalleled enrollment numbers.
She helped create the vision for Virginia Tech's Modeling and Simulation Center for Collaborative Technologies, a $1.2M state-of-the-art Modeling and Simulation facility. As Chief Procurement Officer, she learned a great deal about government procurement procedures and state and federal grant requirements.
Lisa met Tina when their paths crossed during Lisa's IDA Board duties and Tina's SVHEC and Modeling and Simulation Center positions. She quickly recognized that Tina was the perfect complement to our core team who had been working together for so many years, and invited her to join the team.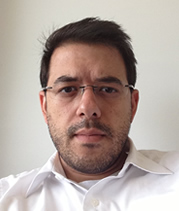 Damian Ward, Developer. Length of employment: 3 years.
After earning a BS degree in computer science from Virginia Tech and working in software development at Lockheed Martin and at the Corporate Research Center at Virginia Tech, Damian grew tired of cubicle life and decided to return to school to study law. He earned his Law degree from Campbell University and was an Assistant DA in North Carolina for 5 years, focusing on criminal and juvenile law, after which he owned his own law practice for 3 years.
He gradually realized that he missed the world of programming, but wanted to use it in a more creative manner than writing code for a large corporation. After meeting Lisa, Damian came back from the dark side to explore his creative roots with Glerin. He closed his law office in North Carolina and returned to his first love – coding and development.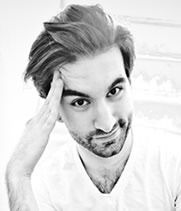 Rueben Medina, Copywriter / Voice Artist. Length of employment: 3 years
Rueben has 10 years of experience in creative writing and a degree in English from Emory University. An all-around creative, he also models, acts in commercials, and does voice-over work for client videos and commercials that have been aired in America and Europe.
He works part-time for Glerin, and works full-time for an international IT security company.
In his personal life, he has been the voice talent for characters in TV cartoon pilots and acts with Dad's Garage Theatre Company in Atlanta. He has trained under actors such as Tim Meadows of Saturday Night Live fame, and has been invited to appear at improv events throughout the US and Canada.