It's time to start using the web to its fullest potential.
We help midlife business owners stop being intimidated by the web and learn to use their website combined with automation and online tools to save time, get better clients, & increase profits so they can reach their lifestyle goals.
Our 1-5 day intensive Guerilla RampUp™ process especially helps business owners who are going through a major transition develop a strategy to quickly adapt, to avoid costly mistakes and take control of their life.
And just in case you're interested, we're SWaM-certified and woman-owned.
Lisa Kipps-Brown started Glerin Business Resources in 1996 in Jacksonville, Florida. She was a CPA who was bored with accounting, and intrigued with the idea of being able to use her business experience in a more creative way. Web development was the perfect fit and she ditched accounting to concentrate on helping business owners use the web in innovative ways to increase revenues, improve efficiency, and reduce expenses.
Use our 21+ years in business to dominate your niche, your way, and take control of your life.
Let us introduce ourselves: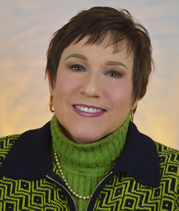 Lisa Kipps-Brown, President & CEO. Founder, 1996.
Lisa specializes in helping clients understand how to use their website, automation, and online tools to transform their businesses, improving value and marketability and helping them reach their own personal goals. After running her business while caring for her mother for 3.5 years in the end stages of Alzheimer's, she especially wants to help owners who may be facing difficult life changes.
Her achievements include taking an information-based business that was on the brink of bankruptcy and positioning it for successful sale at 20x investment in about 2 years, using the web to create new recurring revenue streams and enhance customer service. Just imagine what she might be able to do for you!
A former CPA with a degree in Accounting from Virginia Tech, she has deep business experience like being the US Controller of an international software company prior to starting Glerin.
She's worked with a number of Economic Development and Designated Main Street clients to develop groundbreaking small business initiatives and help improve communities' marketability. Lisa also speaks at events such as Industry Week magazine's Roundtable in the Desert about brand strategy and integrated marketing, and leads marketing and brainstorming workshops for clients.
A former Board member for the Halifax County Industrial Development Authority, she co-founded initiatives like Virginia Tech's Modeling and Simulation Center for Collaborative Technologies, the Southern Virginia Advanced Manufacturing Center, and the National Center for Coatings Application Research & Education during her tenure.
You can get to know her philosopy and personality better at LisaKippsBrown.com. [Press Info]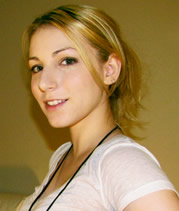 Erin Brown, VP of Creative Services. Joined 2005.
Erin has 12 years of illustration, web and graphics design experience and studied Animation Arts at Art Institute of California in Los Angeles. She is bilingual in Japanese, having taught herself to read and write Japanese at the age of 13; she became a fluent speaker when she studied in Narita, Japan in a high school Study Abroad program.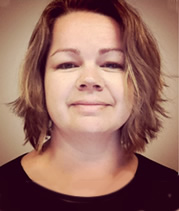 Tina Morgan, Project Manager / Designer. Joined 2012.
Tina is that rare combination of well-balanced creativity and frugality. She's the former Project Manager for the unique Business of Art and Design Program at the Southern Virginia Higher Education Center, where her contributions resulted in unparalleled enrollment numbers. She also helped create the vision for Virginia Tech's Modeling and Simulation Center for Collaborative Technologies, a $1.2M state-of-the-art Modeling and Simulation facility.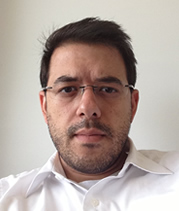 Damian Ward, Developer. Joined 2013.
After earning a BS degree in computer science from Virginia Tech and working in software development at Lockheed Martin and at the Corporate Research Center at Virginia Tech, Damian grew tired of cubicle life and decided to return to school to study law. He was an Assistant DA in North Carolina for 5 years, focusing on criminal and juvenile law, after which he owned his own law practice for 3 years. After meeting Lisa, Damian closed his law office in North Carolina and returned to his first love – coding and development.