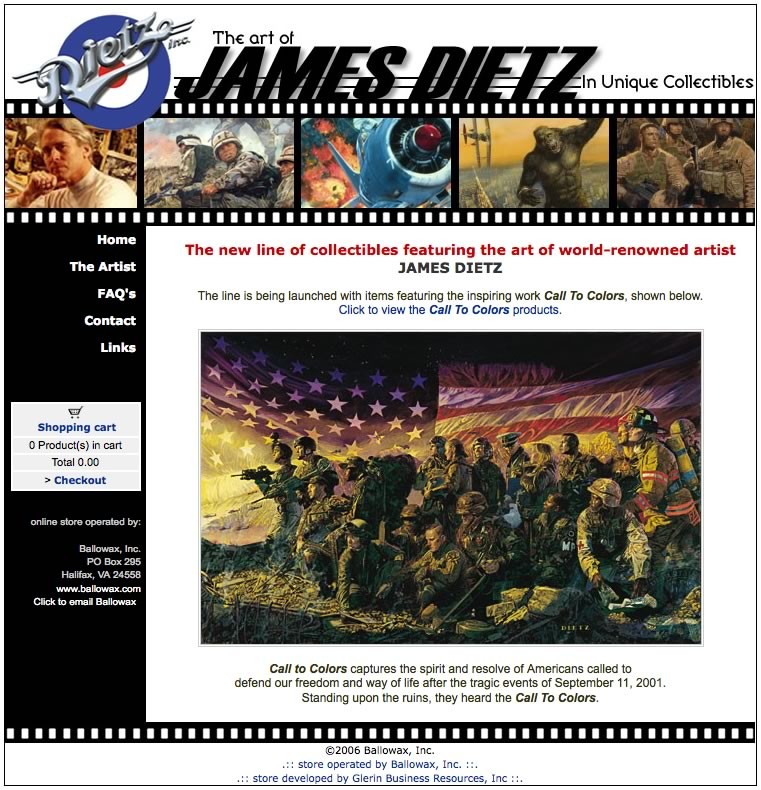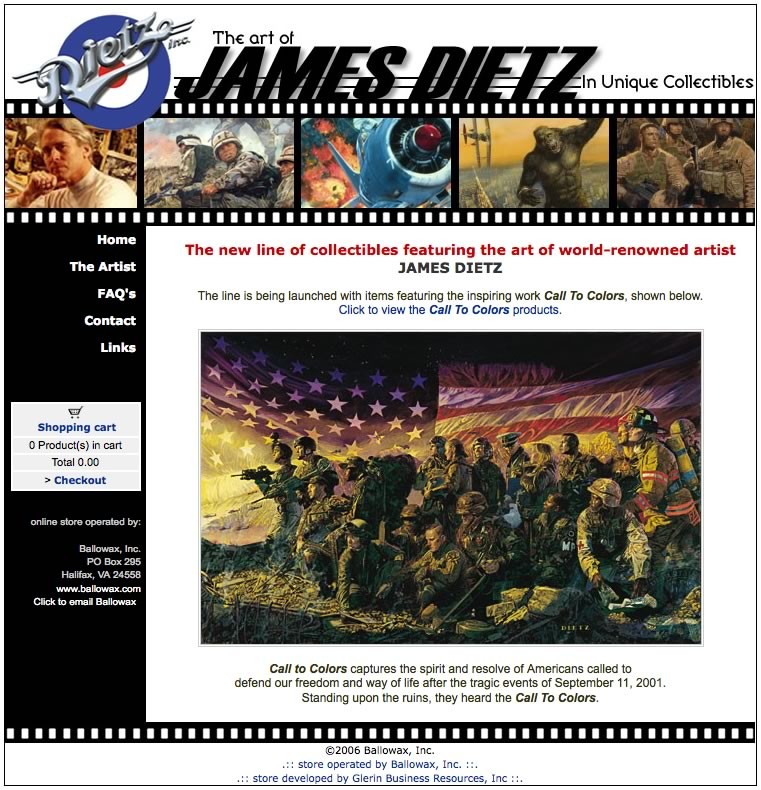 In the spirit of Throwback Thursday, thought I'd share a design from back in 2006.
Did you know we've been doing this since 1996?!?
James Dietz is an award-winning military and aviation artist whose work is collected worldwide, and even hangs in the White House. Back in 2006, our Ballowax small business division was actually a separate company (owned by Glerin and a couple of partners) that provided e-commerce order fulfillment services. We were contracted to develop a site to sell collectibles that featured Dietz's art; the new online store offered full-featured e-commerce including live interaction with USPS.com for shipping, live chat customer support, and the ability for customers to manage their existing orders.
We actually developed our very first e-commerce site in 1997 and had to code everything from scratch!