Across America, communities have become more vanilla over the past several decades due to the proliferation of franchises, chain stores, and chain restaurants.
People yearn for a connection to places and other people, and these desires are slowly helping rebuild the demand for local products.
A geographic brand validates authenticity and quality for consumers, creates exposure for the community every time it's seen, and helps businesses by improving the marketability of products over time.
Communities are caught in the vicious cycle of needing jobs and increased tax revenue to fund improvements, while it's hard for existing businesses to grow when people don't have jobs, and hard to recruit new businesses when those improvements are needed.
Boosting geographic awareness can help increase revenues which leads to jobs, and helps business recruitment because it helps generate funding for infrastructure improvement and shows the community's commitment to helping existing businesses.
The geographical brand can also put the community's name on the radar of people who may never hear about it otherwise.


Economic benefits of a geographic product brand include:
Capitalizes on "buying local" trend.
Enhances product competitiveness.
Adds value to products.
Value is distributed along the supply chain, benefitting producers, processors, retailers, and other downstream players.
Increases incomes and fosters job creation.
Encourages agri-tourism.
Social benefits are pronounced as well:
Helps counteract rural exodus.
Provides living incomes.
Creates a strong identity which helps bind residents to the area.
An example of successful geographic branding:
Rural Humboldt County, California, was suffering from devastating losses in their primary industries of forestry and fishing, and the weed trade accounted for 1/4 of their economy. The county made the decision to position itself as an an artisan producer of goods, and created the brand Humboldt Made.
Within 6 years, 60 businesses were a part of the brand, ranging from artists and craftsmen to farms, ranches, dairies, and cheese, wine, and beer makers. The companies contribute millions of dollars to the local economy and employ more than 10,000 people in niche manufacturing & specialty foods.
When buyers from Whole Foods and Tony's Fine Foods came calling to see if any of the businesses were ready to expand into new markets, they met with more than 20 businesses.
With Humboldt Made's $2,500 investment in the buyers' trip, the businesses made more than $250,000 in orders - a 10,000% ROI.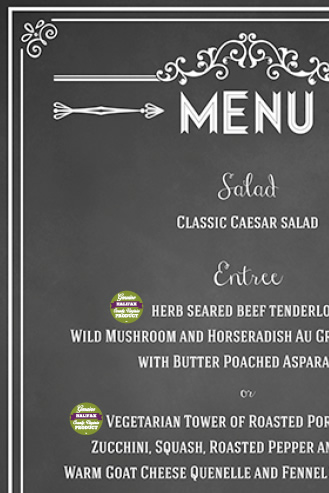 We recently worked with Halifax County, Virginia, to create their new geographic brand - Genuine Halifax. the brand is in the early stages of being rolled out, but any product made, grown, raised, or produced in the county is eligible to display the brand.
Restaurants are also beginning to use it on menus to indicate when a dish uses local ingredients.
A geographic brand isn't a quick fix, but working with local businesses to understand why the brand is important and how they can use it can help transform your local economy.
Just ask Humboldt County.
Contact us if you're interested in creating a geographic brand for your community.