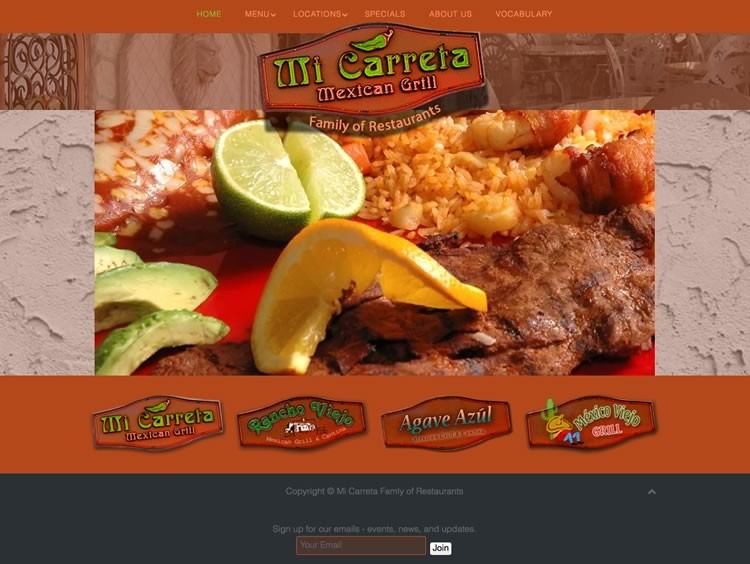 With over 100 entrées on the menu and delicious house specialties, these restaurants will make your tummy happy!
The Mi Carreta family of Mexican restaurants was founded in South Boston, Virginia in 2003 and has grown to 8 locations in Virginia, North Carolina, and New Hampshire.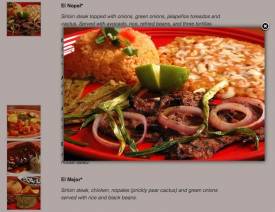 The huge menu includes vegetarian options and a kids menu. Owner José Torres wanted to include the entire menu on the site because, let's face it, most of us want to see what we're going to get. Each section of the menu has its own website page (lunch, dinner, appetizers, soups & salads, etc.), and clicking on the photo of a dish opens a larger image in a lightbox view.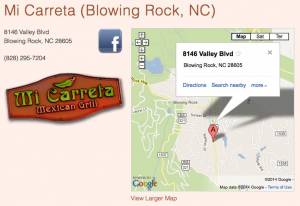 Get directions to each restaurant or visit their Facebook page, find out about career opportunities, or learn a bit of Spanish vocabulary; before long you'll be able to tag your dining photos on Instagram to have them appear on the Mi Carreta website.
Visit the website and start drooling!