Using the web to grow your business can be frustrating and overwhelming.
How much should your website cost - not just when it's being set up initially, but also over its lifetime?
With all the different options available, what are the best choices for your unique needs and goals?
What online tools should you use, and how can you use them together with your website to get better clients and save time and money?
Which social media platforms should you use and how should you use them to reach your goals?
You need help, but it's hard to know who to trust with the future of your business.
You have to know the right questions to ask and how to translate the answers you get.
Is the designer or consultant making recommendations based on what's best for you or what's best for them?
Do they even understand the world of business and how to help you reach goals that make a positive difference in your business?
Will you have a consistent point of contact who's available when you need them, or are they using outside contractors?
A pretty site that does nothing for your business is a total waste.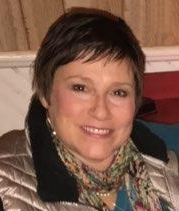 Hi! I'm Lisa Kipps-Brown, founder of Glerin. I've been helping business owners like you use the power of the web to reach their goals since 1996, and have seen every internet marketing fad that's come and gone. With my deep business, financial, and marketing background, I develop online strategies that stand the test of time rather than automatically hopping on the latest gimmicks.
Your success is backed by my We're In It Together Money Back Guarantee.
Whether you want to get better clients, develop new revenue streams, work remotely and ease into retirement, or need to improve your chances of selling for retirement, one of the keys to achieving your goals lies in using the web wisely. The typical web designer or social media marketer just doesn't have the business experience to give the advice you need, but I and my team do.
This is your chance to work with someone who really can help transform your business.
Someone you can relate to rather than someone who throws around buzzwords to avoid having real business conversations, or just focuses on getting you to use the latest tool that they think is the answer to everyone and everything.
Your success is dependent on developing solid strategies that help you reach your own unique objectives.
We'll help you use the internet to rapidly adapt your business to meet YOUR goals, not someone else's. AND we'll explain things to you in a way that makes you feel comfortable, not intimidated.
RampUp Your Biz
in just 1 week
Our 1-5 day intensive Guerilla RampUp™ process helps business owners like you quickly adapt to use the web strategically and avoid costly mistakes made out of desperation.
You CAN build a business that meets your lifestyle needs and still grows. A Glerin Guerilla RampUp™ helps you DOMINATE your niche, your way.
Isn't that why you started your business in the first place?