Are you a business owner who's going through big changes & want to use the web to help you adapt?
Maybe you're becoming a caregiver for a parent and need to be able to work less without making less? Or perhaps you need to improve your chances of selling to retire, or want to work remotely so you can travel more?
Understanding your options can be frustrating and overwhelming.
How can you use online tools together with your website to save time, reduce expenses, get better clients, or create new revenue streams?
Are there free tools you can use instead of incurring new costs?
Are there ways you can automate tasks to help eliminate the need to hire an employee?
With so many options available, what are the best choices to meet your unique needs and goals?
You need help, but it's hard to know who to trust with the future of your business.
You have to ask the right questions to get the right answers; web design isn't just about what your site looks like.
You need recommendations based on what's best for you, not what's most profitable for the designer or consultant.
You need to work with someone who really understands business, someone who can help you set & reach realistic goals and integrate the tools that will make a positive difference.
You need a consistent point of contact who's there when you need them, not outsourced contractors who come and go.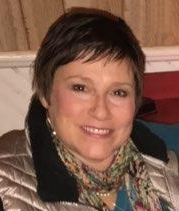 Hi! I'm Lisa Kipps-Brown, founder of Glerin. I've been helping business owners like you use the power of the web to reach their goals since 1996.
During this time I've seen every internet marketing fad that's come and gone, and even sold an online business to a dot-com just before the bubble burst. With my deep business, financial, and marketing background, I develop strategies that stand the test of time rather than automatically hopping on the latest gimmicks.
I've helped clients do things like create new revenue streams, adapt their business so they can work from anywhere, and automate marketing processes to help them get better clients and save thousands a year in advertising costs.
Even if someone else is designing your site, you need a solid strategy first. I and my staff can help you use the internet to rapidly adapt your business to meet YOUR goals, not someone else's, AND we'll explain things to you in a way that makes you feel comfortable, not intimidated.