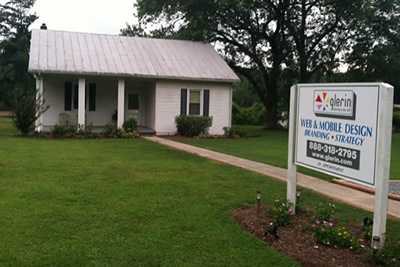 Are you looking for a local designer to work with? Someone well known in the community, a neighbor that you know you can trust?
We've been in business in South Boston and Halifax County, Virginia, since 2001. Our CEO, Lisa Kipps-Brown, is a South Boston native. She started the business in Jacksonville, Florida, in 1996 and relocated back to the area in 2001 to be closer to her mother.
Our office is conveniently located on the lake in the Town of Halifax.
We're a member of the Halifax County Chamber of Commerce and Lisa is a member of the business advocacy group Halifax Forward. She's very active in the community and has been on the Board of Directors of the Industrial Development Authority of Halifax County, as well as a member of many committess for initiatives such as Southern Virginia GO.
Just a few of our local clients include:
Berry Hill Resort & Conference Center
Genuine Halifax - other services: concept creator, branding
Southern Virginia Higher Education Center - other services: branding, print design
Southern Virginia Higher Education Foundation other services: branding, print design
Bruce Street Conference Facilities - other services: branding
Halifax County Tourism - other services: branding, illustration, animation, print design
Halifax County Restaurant Week
African-American Heritage Trail
Industrial Development Authority of Halifax County - other services: branding, print design
Schedule a free 15-min. phone consult