The secret to turning your website into a marketing machine.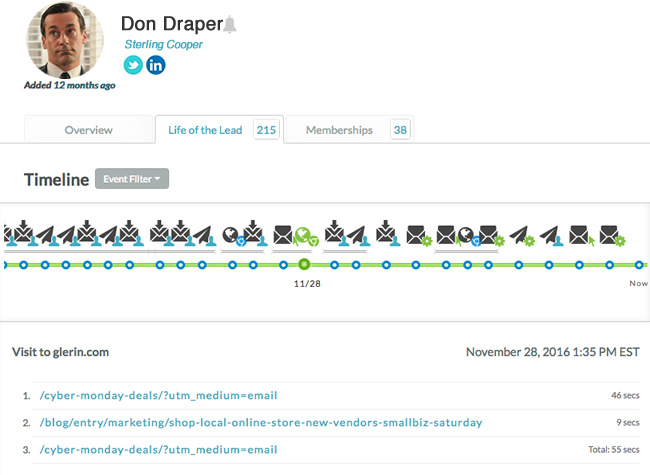 What if you could know what an individual visitor does on your website and communicate with them based on how they behave on your site?
You could be more prepared when that prospect calls, anticipate if a current client has a problem, and communicate a lot more personally with both leads and clients.
The example that most people are familiar with is Amazon, where you're shown recommended products based on what you've bought in the past or you receive emails reminding you of an incomplete purchase, but the benefits of automated marketing aren't limited to e-commerce sites.
And don't make the mistake of thinking email marketing is the same thing as marketing automation.
It's just a small part of marketing automation. With traditional email marketing like Constant Contact, you can automate some tasks like drip campaigns and segmented lists, and you can see who opens your emails and what links they clicked. But what happens after the click is a mystery - and that's where your most valuable intelligence lies.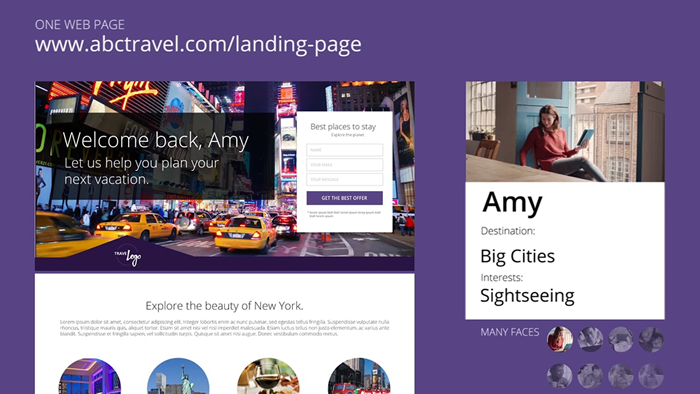 Just a few of the things you can do with our automation system:

Literally adapt your website content to each site visitor for a more personal web experience.
Automatically send personalized emails to customers or leads based on what they do on your site. Abandoned shopping carts, files downloaded, even important pages they visit.
Create landing pages and traffic funnels that nurture prospects through the sales process.
Create forms built for conversion that automatically update your contacts' information in your Customer Relationship Management (CRM) system (and our automation system includes CRM if you're not already using one like Salesforce).
Receive a text or email when an important person visits your site, or visits a specific page on your site. Wouldn't you like to know if a prospect that you've been working with returns to your pricing or features page?
Identify anonymous site visitors to help identify more leads.
Set up lead scoring that awards points to a lead as they move through your sales funnel, visit specific pages, or interact with an email you send.
When a lead reaches a certain score, automatically assign them to a member of your sales team. Lets your team stop wasting time working unqualified leads and concentrate on those most likely to buy.

Track marketing campaigns and measure Return on Investment (ROI) so you'll know what's working and what isn't working in your marketing, and can adapt to save money and increase sales.
Use the customer relationship management (CRM) feature to manage all of your contacts, and sync emails between you and them. Or, if you're already using a CRM like Salesforce, sync automation data with it.
Even use call tracking to track

your client and sales interactions over the phone.
Want to see it in action?
Enter your email below and we'll send you our 1-minute Magic Trick to demonstrate how emails can be customized without the use of forms - we think you'll be surprised! OR, request a live demo of the system.
If you'd rather learn more about automation first, read our article "21 little known things you can do with marketing automation."