Is your website a glorified brochure?
You already know you SHOULD be doing more with the web.
But, you can waste thousands of dollars and hundreds of hours if you don't know what to do and how to do it. Most so-called web experts throw industry jargon around like candy. How are you supposed to know what they're talking about and if it's right for you?
We answer the questions you don't even know need asking.
You need a trusted expert who will make sure you understand all of your options, and guide you in making the best choices to help you reach your goals in the long run. You need Glerin.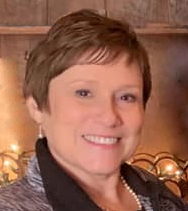 Hi! I'm Lisa Kipps-Brown, founder of Glerin, and a Business Reimagineer & Opportunity Miner. I've been helping business owners like you use the power of the web to reach their goals since 1996.
During this time I've seen every internet marketing fad that's come and gone, and even sold an online business to a dot-com just before the bubble burst.
My goal is to help you start using the web strategically to save time, increase profits, avoid costly mistakes, and take control of your life.
Even if someone else is designing your site, you need a solid strategy first.

Our Guerilla Brand Strategy Consult is the first step in transforming your website from a glorified brochure to the hardest working member of your business.
And I promise, NO GOBBLEDYGOOK!