If you think you're too old to use the web to boost profitability, efficiency, and marketability, you're wrong.
Stop putting off moving forward! As long as you keep procrastinating, you're losing ground and losing time.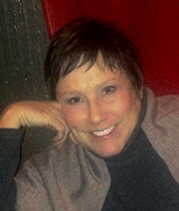 Hi! I'm Lisa Kipps-Brown, founder of Glerin, and I've been developing websites since 1995. This is your chance to work with someone you can relate to, rather than someone half your age who'll just throw around buzzwords to make it sound like they know what they're doing.
Whether you want to take your business to the next level, work remotely and ease into retirement, face challenges like caring for an elderly parent, or need to improve your chances of selling for retirement, using the web wisely can be the key to achieving your goals. But the typical web designer or developer just doesn't have the business experience to give the advice you need. We do.
We'll help you use the power of online tools to rapidly adapt your business to meet your goals. AND we'll explain things to you in a way that makes you feel comfortable, not intimidated.
RampUp Your Biz
in just 1 week
Our 1-5 day intensive Guerilla RampUp™ process helps business owners like you use the web strategically to quickly adapt, to take control of your life and avoid costly mistakes made out of desperation.
You CAN build a business that meets your lifestyle needs and still grows. A Glerin Guerilla RampUp™ helps you DOMINATE your niche, your way.
Isn't that why you started your business in the first place?